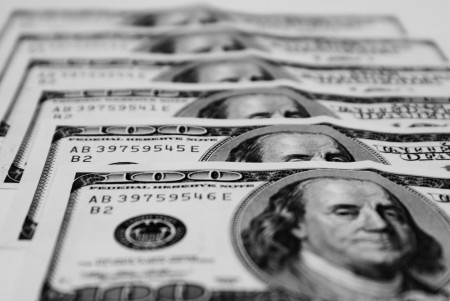 Finding yourself increasingly strapped for cash? Sick of counting your loose change? No job? Try a scholarship.
Although some people are beginning to rise out of their economic slump, students still struggle to find jobs. And less pocket money certainly means less money put towards education.
One of the oldest and most popular ways around this dilemma is scholarships. They are, essentially, free money. Unlike loans, there is nothing to pay back, and some are even awarded directly to your bank account instead of the school.
However, many students forget that scholarships are even an option. Instead, they go straight to student loans. Why? Perhaps it is the effort involved in searching for them.
"I feel like they want to take advantage of scholarships, but they don't want to take the time," said senior psychology major Daniel Soranzo. "They don't feel like they have the chance."
For many, the problem began in high school. Students had to search through folders filled with sheaves of paper to find a good scholarship, only to realize they didn't qualify for it. Now, most scholarship resources are electronic, making the search less of a hassle.
George Mason University is working to improve the scholarship resources available to students.
"We're working on the website. It's [going to be] a little more user-friendly," said Elizabeth Carter, associate director of the Office of Student Financial Aid. "For the 2011-2012 school year, we'll have an electronic application."
Soon there will also be an addition to the Office of Student Financial Aid homepage with options for internal and external scholarships, essay tips and more.
Increased motivation among students for scholarships is key; so when writing a paper for a $1,500 scholarship, do not think of it as a grueling five-page essay. Instead, think of it as an incentive, with each page earning $300. For a typical 250-word page, that is $1.20 per word.
Students are advised to begin applying for scholarships at least a month before the deadline to make sure they can collect all the resources they need. "We need to educate students to be more cognitive on timelines," said Carter.
Scholarships are not just for undergraduates, either. Some are geared towards graduate students and working professionals, many being research fellowships.
A great device for locating external scholarships is exploring websites that offer sophisticated search engines which allocate outside resources in addition to student information.
"I think Fastweb is a nice tool," said Carter. Fastweb is a free service that matches students with scholarships based on student information. After you create a username, you can begin your search for scholarships and even internships, with the click of a button.
The increase in resources available at schools and in communities does not show any signs of slowing down. Carter seems optimistic about the continued search for scholarships among current and future students.
"I think knowledge is power. Over the years, I've seen an increase in students coming in to search for scholarships. They all want to explore the website. It's all about the effort they put into it."