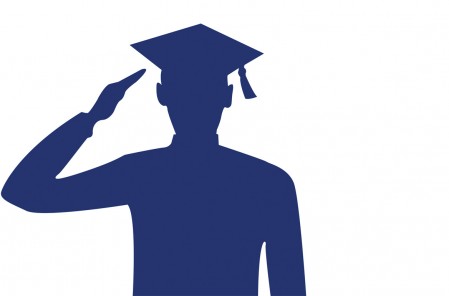 With its proximity to so many military bases and government facilities, and easier access to money for school, it is no wonder veteran enrollment at George Mason University has increased by 20 percent in the past year.
In August 2009, the provisions of the Post-9/11 Veterans Educational Assistance Act of 2008 came into effect. The law calls for 100 percent funding for a four-year undergraduate degree at a public university for veterans who served at least three years of active duty since Sept. 11, 2001.
"You're seeing an increase in students who can afford to go to school," said Aaron Emery, a military transition coordinator for the Office of Military Services.
"Prior to the 9/11 bill, a lot of people didn't go to school because [the previous GI bill] wasn't that comprehensive and [veterans] had to pay a lot out of pocket to go to school," said Emery.
Before the Post-9/11 GI bill, veterans only received the maximum benefit if they were full time. For those who were less than full time, the amount of funding was reduced proportionally to how many credits the student was taking, Emery said.
Unlike its predecessor, the Post-9/11 GI bill requires the government to pay all tuition directly to the school. Previously, the student received a stipend to pay expenses. If a veteran takes seven or more credits, the new bill calls for a living stipend, something the older did not, Emery said.
He said Mason's curriculum caters well to veterans.
"We're one of the only schools in the area that offers conflict resolution," Emery said. "Anything related to national security or something in the government vein is a big draw to the military."
Emery said military history and criminal justice are also popular programs with veterans.
"Mason is ranked in all of those programs, and we're a top-100 school," Emery said. "All of those things together equate to Mason being conducive to veterans and active duty."
Scott Myer, a junior finance major, is a veteran who works in the Office of Military Services. Both he and Emery help veterans make decisions and transfer from military life to college life.
"Most veterans aren't going to school for the party or social aspects of college," Myer said. "They're going to get their degree and try to pursue a career afterward."
Myer served in the U.S. Army for five years and said most veterans who come to Mason have a positive experience.
"Most veterans academically succeed more than they would have going into college right out of high school," Myer said. "The maturity level has definitely helped me out as far as being a good student."
Emery said most veterans at Mason find success.
"[At some point in your military career] you really have to learn to put your nose to the grindstone," Emery said. "You get used to the grind. I think that that really helps people that have been in the military because college can tend to be like that, whether it's a lot of homework or cramming for midterms or finals."
Myer said most veterans are older than many students on a college campus.
"I'm 26 years old," he said. "I'm in a different age group. I think that really helps me to make sure I go to all my classes. It gives me the responsibility to study and do my work. This is more so a job than a social atmosphere."
Emery said it took some time to get used to the vast difference between college and the military.
"Sitting in class was a little frustrating at first because in the military you're always taught to have respect for who is talking, but in the school atmosphere, that isn't necessarily the case," Emery said. "Not that that's a bad thing, it's just different. It can be awkward."