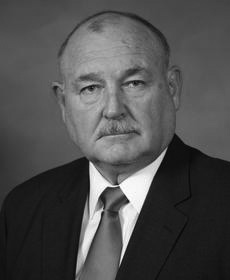 Thad Allen, a retired U.S. Coast Guard admiral who served as the national incident commander following the 2010 Deepwater Horizon oil spill, will deliver the 2011 commencement address.
Allen will receive an honorary doctorate in humane letters, having overseen all response efforts to stop the oil flow in what turned out to be the worst oil disaster in U.S. history.
Allen was also coordinated with government organizations from the state to federal level in addition to the efforts of British Petroleum. He was finishing his tenure as the commandant of the U.S. Coast Guard.
When his tenure was complete in May 2010, he continued to serve as the national incident commander until June 2010, punctuating a 39 year career.
Allen also served as the principal federal officer in the responses and recovery operations for Hurricanes Katrina and Rita in 2005.
Allen serves as one of George Washington University's Distinguished Professors of Practice, teaching the Leadership in Large, Complex Organizations course.
Commencement will be held Saturday, May 21 at 10 a.m. in the Patriot Center. This will be Mason's 44th Commencement Exercise.