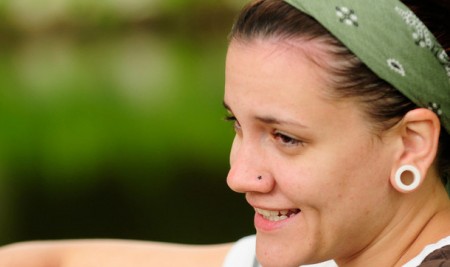 This year's Academy Awards honored many talented artists and recognized various rising stars in the film industry.
Among those nominated for best documentary, short subject, was "Poster Girl," a piece by first-time filmmaker Sarah Nesson. It documents the life of a high school cheerleader-turned-soldier and her struggle with post-traumatic stress disorder after serving in the Iraq war.
Mason's Film and Media Studies program along with Art and Visual Technology, Cultural Studies, English, Film and Video Studies, Global and Community Health, History, Psychology, Women and Gender Studies and University Life will be showing "Poster Girl" on Wednesday at 6:30 p.m. Nesson and the film's subject Robynn Murray will be present for a question and answer period after the showing.
Post-traumatic stress disorder affects many U.S. veterans and has lead to multiple suicides among soldiers, active and retired. The film seeks to observe one soldier's recovery and transformation.
"My goal for making this film was to break through the cultural disconnect between veterans and civilians," Nesson said. "I wanted to bridge that gap by showing the struggle and healing journey of one person."
The film will be shown at this year's Hot Docs Festival in Toronto, the Athena Film Festival at Barnard College, the One World International Film Festival in Prague, the Women's Film Festival in Brattleboro, Vt., and New York's Stranger Than Fiction Winter Series.
The showing will be free of charge and seats are on a first come, first served basis.
On Thursday at 4:30 p.m., the Film and Media Studies program will also be showing the HBO documentary "Living for 32," a film that follows Virginia Tech shooting survivor Colin Goddard's efforts to recover after being shot four times in his French class. The showing will be followed by a question and answer segment with the film's subject.