Each fall semester, George Mason University students and the surrounding community anticipate the arrival of the Fall for the Book festival, during which readers can connect with authors and attend various events. The annual celebration has grown significantly over the years, starting out as a two-day festival and now featuring six days of events.
This year marks the 13th anniversary of the festival and will showcase nearly 150 authors from different stylistic backgrounds. Fall for the Book is not limited to the Mason campus and features additional locations around northern Virginia, D.C. and Maryland.
What makes Fall for the Book so different is its ability to let readers interact with authors on a higher level.
"At some book fairs, the only chance you get to meet or hear an author is the minute you have with them while they're signing a book before they move on to the next person in line," said Kara Oakleaf, manager of Fall for the Book. "The individual readings allow the audience to hear from authors in their own events, and it really gives authors more time to read, more time to talk about their work and their writing process, more time to talk with the audience and answer questions."
In commemoration of the 10th anniversary of the Sept. 11, 2001 attacks, Fall for the Book will highlight authors who have written about 9/11, post-9/11 America and the war on terror. The Civil War sesquicentennial will also be featured in a number of events and a panel.
Popular authors Stephen King and Amy Tan will be awarded prizes for their literary achievement and contributions to the literary world. Two new awards will debut this year, which will be for poetry and nonfiction.
"I think that the opportunity to hear a writer read from books in person and hear them talk about their work has a big impact on a reader's experience of a book," Oakleaf said. "It's always great to watch audience members who are excited to finally see their favorite author in person, and it's great to see people getting excited about writers and books that they are discovering for the first time."
Jack Trammell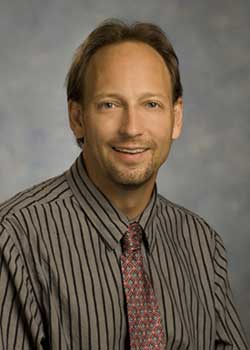 Having written over 20 novels, Jack Trammell is a veteran author and Virginia-based historian. His latest nonfiction work is "Down on the Chickahominy: The Life and Times of a Vanishing Virginia River."
Often writing is multidisciplinary and combines a variety of subject backgrounds. How does being a historian contribute to your writing approach?
JT: My training as a historian and my work as a sociologist and educator have instilled in me an attraction to multidisciplinary perspectives. They move us away from simplistic explanations for things, and instead embrace and encourage a multifaceted approach to investigation. In terms of writing, this means more work — more time in the library, more questions to answer and more people to talk to — but it also results in a narrative dialogue that I believe is richer and more generalizable to a broader audience. I am a fan of mixed methods — the right combination of empirical research blended with the qualitative and experiential human elements.
Why is it so important, especially for young adults, to pay attention to history and, for those living here, to Virginia's history specifically?
JT: I suppose you could argue that history is like wine and that you appreciate it more as you get older. But I'd rather argue that it is imperative to instill a sense of history in our children from the very first. Because we are socialized and encultured largely through our families and through schools, the opportunities are omnipresent. Nor is it a matter of lack of material. Instead, I would argue it is a matter of intention. By this I mean that we need to be more intentional in our decisions about what to teach in school and what to expose our children to. From standardized testing to the phenomenon of both parents having to work, I think we have made decisions that make it more difficult to instill historical perspectives in children.
What do you hope readers get out of your latest book,"Down on the Chickahominy"?
JT: I hope readers will appreciate how precarious history is. By this I mean how quickly individual humans and communities can appear and then disappear. Without books like this, and the histories that families collect and the tireless work of librarians and scholars who appreciate that precarious element, humans would literally disappear. I became convinced, in writing this book, that the memory of that unique river and bay community should not disappear.
Alma Katsu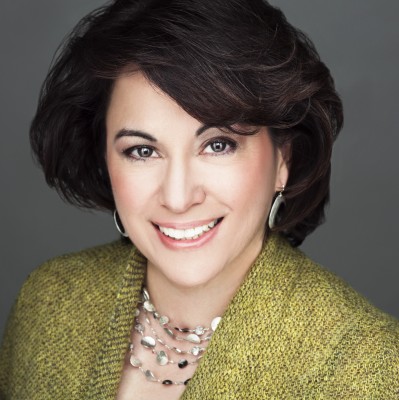 First-time novelist Alma Katsu is expected to make a splash at this year's festival with her fiction novel, "The Taker." Her story intertwines folklore with tragedy, sacrifice and love.
What's it like being a first-time novelist?AK: On one hand, it's a dream come true. I've had a whole career and I'm coming to this as a second career. I always wanted to be a writer so I had to prove to myself that I could. It was a long journey.
Tell me a little bit about "The Taker."AK: It's remarkable for being very different. There are a lot of misconceptions about it. It's mainstream fiction, set mostly in the past and it has a supernatural element. It's a love story, but it's a very tragic love story. It's a dark fairy tale.
What do you hope readers get out of your book?AK: I wrote it hoping for readers to go on a ride; a wild, dark adventure. I wanted to emphasize the choices you make have consequences. I know so many women who don't know what being in love means. They are in love with being in love. Love is a lot more than having a man who worships you. It's a sacrifice and it's a test of your character.
What do you enjoy most about writing?AK: The thing about writing is it takes you out of your world. It takes you to a different place. You want to get away from the real world. Writing is a world where you can put things in that you like.
Do you have any tips for young writers?AK: The biggest one is to just write the best thing you can write. You cannot hold anything back. You have to put everything on the page. Go for broke. That's what people want — a story that's going to take them away.
What kind of impact does Fall for the Book have on the community?AK: I've been coming to Fall for the Book ever since I moved to Virginia eight years ago. It's a great showcase for writers. They promote the whole diversity of the written word. Fall for the Book is one of the best literary festivals. As far as I'm concerned, the best.
Matt Norman

Matt Norman, another first-time novelist, will debut his fiction novel, "Domestic Violets" at Fall for the Book. He received his Master of Fine Arts from George Mason University and will be participating in the MFA Alumni Reading.
How does it feel to be showcased for the festival at the same place where you received your MFA degree?MN: I'm thrilled to be a part of Fall for the Book. I had a wonderful experience at Mason, and I owe so much of my book's existence to the teachers and writers I met there. Simply put, I wouldn't be the writer I am today if it weren't for those three years. And the list of attendees this year is straight-up outstanding. Stephen King, obviously, is huge but there's such an interesting, eclectic mix of talent from start to finish. It's a world-class event — something the whole city should be proud of.
What's it like being a first-time novelist?MN: It's good … but a little strange. I sold the book more than a year ago and it's just now coming out. That's a fairly standard turnaround time for a novel to be published but, in reality, it felt like an incredibly long time to wait. Now that it's actually out in the world and being reviewed and commented on, it's surreal — a good kind of surreal, but surreal nonetheless. My friends around the country keep sending me pictures of it on bookstore shelves. I got one yesterday from LAX in Los Angeles. Who knew? How does Fall for the Book bring the community together?MN: People in general are becoming more and more isolated. Technology, for better or worse, has made it so people now enjoy the things they love with increasingly smaller groups of people — and sometimes totally alone. Events like Fall for the Book shake that up. They get us out of the house and force us to see and experience new things. You may go to one of the events because you love the author Jess Walter, but along the way you could discover three or four other writers you never would have been exposed to otherwise. Book nerds, unite! What is the hardest part of being a writer?MN: Ask any writer and I think he or she will say that the toughest part, far and away, is protecting your writing time and staying committed to working through a very long, slow process. After a full day of work and chasing a two-year-old around the house until her bedtime, the thought of sitting down at a desk and trying to make something out of nothing can be pretty daunting. I rely on a great deal of caffeine and pandora.com.
Photos courtesy of Fall for the Book