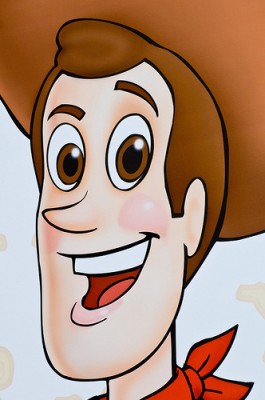 Disney Pixar's "Toy Story 3" will be at the Patriot Center Wednesday through Sunday.
A cast of world-class skaters will bring to life the adventure that Andy's favorite toys have when they are mistakenly delivered to Sunnyside Daycare.
The production will also include memorable moments from the first two Toy Story adventures.
According to the Disney on Ice press release, "It's the biggest Toy Story experience on ice, jam-packed with fast-paced adventure such as Buzz's galactic battle with Emperor Zurg and a hoe-down on the set of 'Woody's Roundup.'"
Showtimes are 7 p.m. on Wednesday and Thursday, 10:30 a.m. and 7 p.m. on Friday, 10:30 a.m., 2:30 p.m. and 6:30 p.m. on Saturday and 12:30 p.m. and 4:30 p.m. on Sunday.
Tickets range from $15-70 and can be purchased through Ticketmaster or at the Patriot Center Box Office. For more information on Disney on Ice, visit www.disneyonice.com.