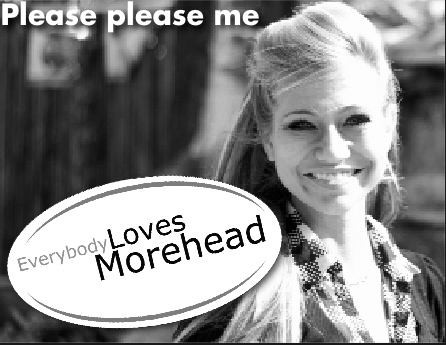 Intimacy doesn't always have to be about the woman being sexy. There is nothing wrong with the man being sexy for his partner. This is not just a physical appearance thing either – although that can add extra fun.
Be her sexiest pleasure partner. If there are physical things you can do that you know will drive her wild, do them. Be a rugged man by growing some scruff, put on that shirt she just loves and add the mouthwatering cologne. Who could resist?
There are many other things you can do beyond physical appearance. Make her feel like she's the finest thing you've ever laid eyes on; that you just cannot stop touching because you don't want to. Don't be afraid to be creative – she'll return the favor!
Get her excited by running your tongue up her neck to her ear, exhaling lightly and seductively. This will activate the now moistened skin sending her nerves wild. Don't be afraid to nibble, bite gently, pull and tug all over her. Don't forget her highly-sensitive nipples; men often don't pay enough attention to these turn-on buttons. Don't always go for the gold – make her body tremble with desire before you blow her mind with fabulous sex.
Always remember you have the best sex toys and you use them every day – your hands! Don't just touch your girl. Feel and rub her with intensity.
Just as she gets your motor running by touching you, the roles can be reversed.
Use your hands creatively. Rub over her vagina, and tease her thighs, surprising her with soft, sexy kisses on her inner thighs while looking up at her. She will be aching for you to enter her.
Then satisfy the ache.
Enter her slowly, squeezing her butt gently. With every breathtaking pump, draw her closer to you. Even pin her hands above her head to be more powerful in this hot situation. When inside of her, flex your muscles in your penis. This will push buttons she didn't even know existed.
Turn her on even more by talking erotically to her. Tell her what you plan to do to her, tell her how good she feels around your rock-hard penis, whisper to her how badly you want her all day, every day. Just make sure you're saying things in the right context. Do not rush this erotic sex.
Take your penis off jackhammer mode. Sex is a marathon, not a sprint. Pump softly, sideways, and most of all, grind inside of her.
Get her to moan. Listen for the "Oh yes!" and "Don't stop!" and then really don't stop. Do exactly what she is telling you she likes. If she isn't telling you, ask and do as she desires.
Be the sexy man you are and take control of the situation. The goal is to make her beg for more. Do this, and you'll be her king.