"Would it Kill You?" by Hellogoodbye (4 of 4 stars)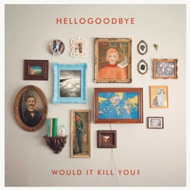 For fans of the band's 2006 release "Zombies! Aliens! Vampires! Dinosaurs!" this album will come as a surprise. Hellogoodbye has gone from auto-tuned vocals and dance mixes to a more typical indie sound.
The band did well not to lose the playful aspect of their music, although the overall feeling is more mellow than before. "Finding Something To Do," the album's lead track, is a standard Hellogoodbye song with its clean vocals and guitars.
This album is certain to brighten your day. I dare you to try and frown while you're listening. It's not possible.
"Man on the Moon II: The Legend of Mr. Rager" by Kid Cudi (3 of 4 stars)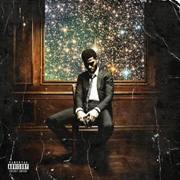 If "Man on the Moon: The End of Day" was Kid Cudi's cry for help, part two is his realization that things will turn out all right with the help of his music (and a certain herbal remedy).
"The Legend of Mr. Rager" is an album that hardly fits into a single genre, mixing both old school and modern hip-hop with a small dose of pop rock.
"Erase Me" is the ultimate combination of sounds on the album, with a guest appearance from Kanye West and a melody that might be suited for a Sum 41 record. His drug use is a prominent theme throughout, including songs like "Marijuana" and "Ashin' Kusher."
Mr. Solo Dolo has turned into Mr. Rager, preferring to party instead of be alone. Traditional hip-hop fans may be put off by the overall experimental nature of the album. It's not as much of an immediate hit as "The End of Day," but give it time and it'll grow on you.
"Ø (disambiguation)" by Underoath (3 of 4 stars)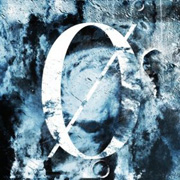 After drummer and vocalist Aaron Gillespie left in the early part of 2010, it was clear the direction the band would take. Spencer Chamberlain, who previously did the screaming for Underoath, now takes on full vocal responsibilities in the heavier and darker "Ø (disambiguation)."
Known for their religious messages, the Florida-based experi-metal band has once again broken boundaries of metal. Other than Gillespie's wailing vocals, their familiar elements are all present: menacing and noisy riffs, devastating percussion and seemingly random, whiney guitars layered over electronic effects.
Songs like "Driftwood" continue to show their ability to develop different sounds that still manage to fit into their overall tone. Don't even bother reading reviews for any albums they release in the future. Those will be great, too.