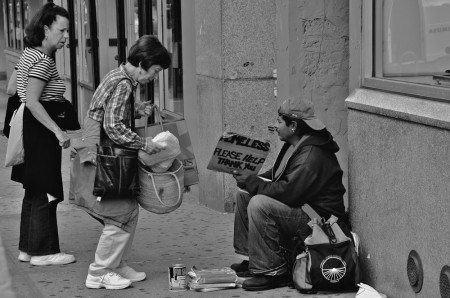 When Ben Welicka, a senior management major, set out to complete a final project for Management 463, he never expected getting student organizations to donate to charity would be so simple.
But what he and his fellow group members Sammy Kassim and Maryann Shih — both senior management majors — found was that their fellow George Mason University students were just as interested as they were in collecting money for St. Jude Children's Research Hospital.
For their class, "Negotiations in Organizations," taught by Matthew Cronin, the group was told to enter a negotiation with an organization and have them donate to a charity or cause. In exchange, they would have to help the organization fulfill one of their goals.
"I was really surprised at how generous people were," said Welicka, whose group was able to collect $1,300 from three student organizations to donate to St. Jude.
Students against Leukemia and Lymphoma has already donated $300 to the hospital, while the Arab Student Association and Saudi Student Association have each committed to donating $500.
"It's pretty amazing," said Welicka. "I didn't expect anything to turn out this well at all and to have it go to something like [St. Jude], it kind of just blows my mind that people would be that willing to help."
A local Best Buy also agreed to donate $100, bringing the group's grand total to $1,400 raised.
This week, the Saudi Student Association will be collecting donations at a kiosk in the Johnson Center, for students interested in donating.
For Welicka, his foray into the world of charity work has been a valuable and rewarding experience.
"It's a pretty great feeling," he said.