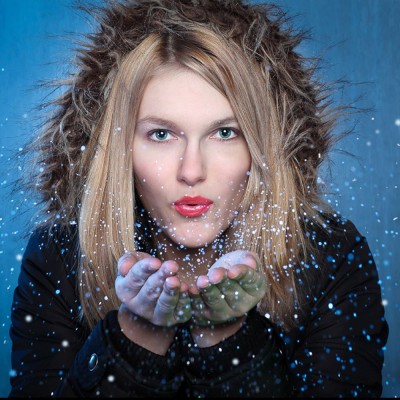 The holiday season is fast approaching, so this year, make sure it is warm, jolly and of course, classy. Take a look at our guide for tips to make this the best holiday season yet!
What to Wear:
Holiday parties happen once a year. Who wants to look back at holiday photos and regret their outfit choice? This year, dress warm, trendy and classy. Remember to keep your gear winter appropriate.
Ladies, velvet dresses are everything right now. Not only are they warm, but they are classy. Stay within your budget – Charlotte Russe has 3/4 sleeve velvet dresses in dark blue and burgundy. Forever 21 is also selling them right now.
Wool sweaters and tights are in. The right pair of patterned tights can really spice up your outfit.
You also can't go wrong with pairing a simple black dress and a striped blazer or different colored vest.
The holiday season is the only good excuse to wear sequins, but don't overdo it. If you wear a shirt with sequins, pair it with some basic bottoms (or vice versa). Be careful; you don't want to be mistaken for an ornament.
Guys, leave your fitted hats and printed tees in the closet. A nice cardigan, button-up shirt or vest paired with a nice pair of slacks or jeans (depending on the party) always looks great together. Try adding some subtle holiday colors to really get in the spirit!
Deck the Halls:
Since it's chilly outside, your home (or dorm) should have a warm feel to it. If you want to keep it traditional, go with ruby red decorations. Buy a white tree – it stands out more. Poinsettia flowers are the perfect holiday decoration and match the holiday spirit.
Or, if you want to spice things up, replace the red theme with purple, pink or turquoise. Target has a huge selection of cool ornaments in different colors. Add a table runner, a center piece, lights and voila!
'Tis the Season for Giving:
Be thoughtful and take pride in buying your gifts. People can easily tell if they were just an after-thought, and nobody wants to feel like that. Buy presents for close family members, your best friends, boyfriends and girlfriends. Maybe even a co-worker, boss or professor who has helped or inspired you.
Pay attention to what your friends like. Keep an ear open for hints from your friends. For example, if you are at the mall with a friend who really likes something but doesn't buy it, go back to the store and get it. It shows that you're listening and you really care.
Being thoughtful doesn't mean you have to break the bank. Small gifts such as Kanye West's new album or a MAC lipstick aren't expensive but are thoughtful. Be creative! Some of the best gifts are homemade, personalized gifts such as picture frames, jewelry, decorated T-shirts and more. If all else fails and you don't have time to go shopping or can't figure out what to buy, you can always stick to gift cards.
Party Etiquette:
If you are invited to a friend's holiday dinner or employee party, don't arrive empty-handed. Bring a bottle of champagne, a homemade dessert, a nice flower arrangement or offer to cook something.
This is the most festive time of the year, full of parties and gatherings, so make sure you enjoy it!
At employee events, remember to keep it professional. Even if everyone around you is drinking, stay away from the open bar. You want to leave the party with your job!
Underneath the Mistletoe:
You already know what this means. Let's just say, "Keep it classy, not trashy!"
Be Thankful:
Sometimes we forget what the holiday season is really about. We get so caught up in the thrill of shopping, partying and decorating that we don't take the time to think about those who are less fortunate. Make a stranger's holiday a special one by opening your heart.
All malls and grocery stores have Angel Trees, where you can donate a gift for a child. You can also donate food or clothing to help out. This is what truly makes your holiday one to remember.