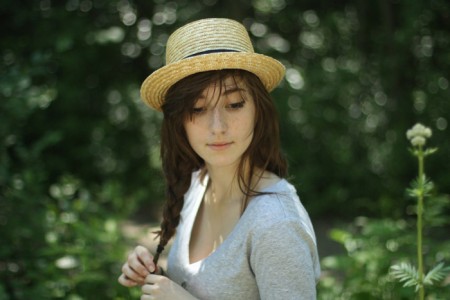 Although you may not know Washington, D.C., as a fashion capital, the city gets fierce and dolled up as it celebrates the power of style for DC Fashion Week.
From Feb. 21-27, seven events will be dedicated to high fashion, trends and couture. International clothing designers will be presenting a range of Fall and Winter collections for 2011. Different textiles and patterns bring designs from Iran, Nigeria, Thailand and many other countries and cultures.
Throughout the week, there will be several free admission events.
On Monday, the Kickoff Reception for DC Fashion Week will take place at Kellari Taverna from 6-9 p.m.
The Textile Museum will be hosting two special events. Colors of the Oasis: Central Asian Ikats will be held on Tuesday from 10 a.m.-5 p.m., and Second Lives: The Age-Old Art of Recycling Textiles will be held on Wednesday from 10 a.m.-5 p.m.
Get ready to mingle with models, stylists, producers and photographers at the Fashion Industry Networking Party on Thursday from 6-10 p.m. at Tabaq Bistro.
However, not everything is open to the public. The weekend will be getting fancy with "special invitation only" events. On Friday, the television network premiere of "DC Cupcakes" will be presented at a private launch party from 9 p.m.-2 a.m.
On Saturday night, the Washington Post Conference Center will host a runway show on Washington Menswear Collections from 7-9 p.m. where eight fashion houses will present their latest creations for gentlemen of style. Tickets are required.
DC Fashion Week will come to an end with a fashion show on International Couture Collections on Sunday evening from 5:30-8 p.m at the Embassy of France, where a mixture of 17 worldwide labels will be shown. Tickets are required and cocktail attire is highly requested.
So all you fashionistas, don't miss out on the largest exhibit of fashion apparel brought to you by the nation's capital.
For more information and for ticket pricing, visit dcfashionweek.org.