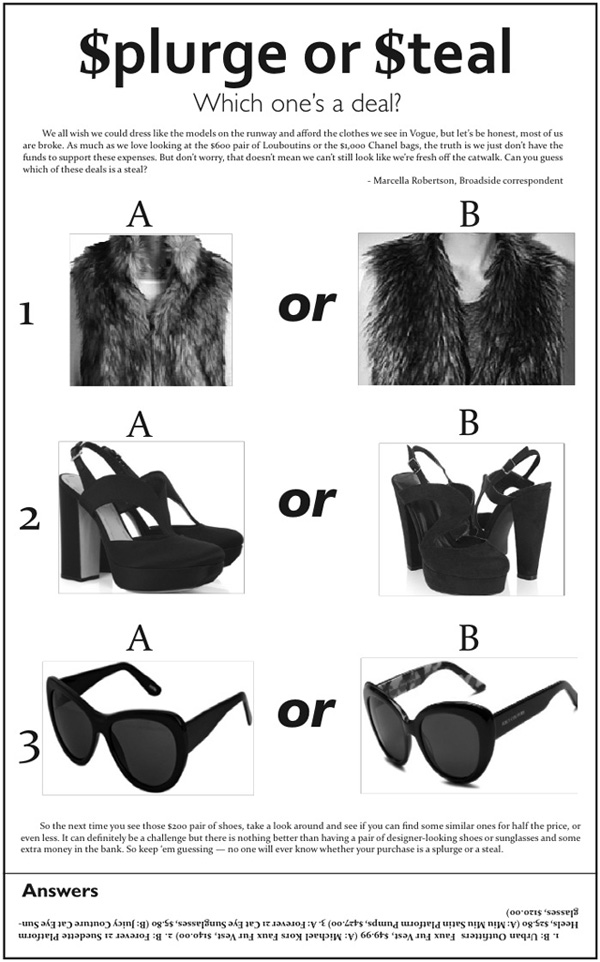 We all wish we could dress like the models on the runway and afford the clothes we see in Vogue, but let's be honest, most of us are broke. As much as we love looking at the $600 pair of Louboutins or the $1,000 Chanel bags, the truth is we just don't have the funds to support these expenses. But don't worry, that doesn't mean we can't still look like we're fresh off the catwalk. Can you guess which of these deals is a steal?
– Marcella Robertson, Broadside correspondent
So the next time you see those $200 pair of shoes, take a look around and see if you can find some similar ones for half the price, or even less. It can definitely be a challenge but there is nothing better than having a pair of designer-looking shoes or sunglasses and some extra money in the bank. So keep 'em guessing — no one will ever know whether your purchase is a splurge or a steal.