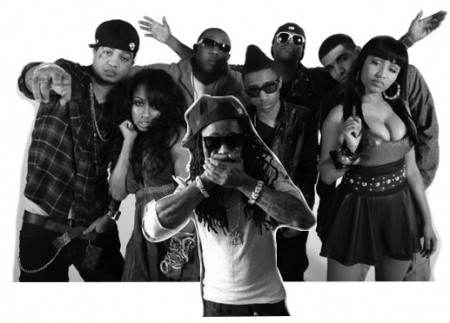 Directly following a performance at the Verizon Center next Sunday, members of Lil' Wayne's Young Money Entertainment will hit up Icons Sports Lounge and Grille in downtown Fairfax for an official Bed Rock Sunday after party.
Weezy's I Am Still Music tour will also feature Nicki Minaj, Rick Ross and Travis Barker with MixMaster Mike.
Directly following Weezy's I Am Still Music tour stop in D.C., Mack Maine, Gudda Gudda, Jae Millz and Cory Gunz will unwind at the local hangout and perform for patrons.
Doors open at 8 p.m. Tickets are $20 if you buy online or about $4o at the door. The after party is open to people 21 and over.
Boris "Can Do" Kuperman, an organizer of the event along with his friend Mike C, says that students should attend the event because Icons is within walking distance from campus, so you don't have to drink and drive, it's a great place to hang out with fellow George Mason University students and it's not too expensive.
"There will be four celebrities in the building performing," said Kuperman. "And Young Money is the hottest group in entertainment right now."
Kuperman says that in the future students can look forward to even more events in the area geared towards the 21 and up crowd.
"Mike and I will continue throwing more quality events, and are happy in joining in a partnership with GMU, and are hoping students continue to come to our events," said Kuperman.
Three kinds of tickets including VIP stage passes are currently available for the show. Ticket prices range from $20-65 if patrons purchase online prior to the event. To purchase tickets visit iconsyoungmoney.eventbrite.com.
See the WGMU ad on page three to find out how you can win free tickets to the event.