Social media is constantly becoming a more integral part of the way society functions. Many companies, institutions and universities are beginning to use social networking sites, such as Twitter and Facebook, to connect to the world, including a wider base of customers and students. Mason recently became a huge player in this game with its implementation of the "Mason Nation Project."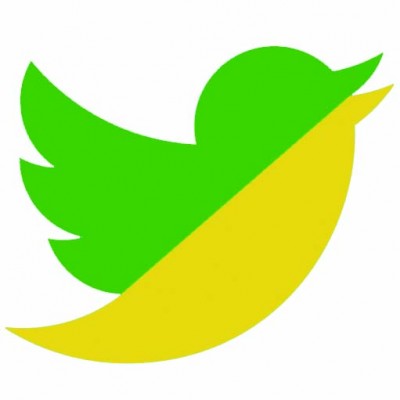 Mason's new president, Dr. Angel Cabrera, was the brain behind the project. With the help of the university's Office of Media and Public Relations, the project is now in full swing. The idea was inspired by Sweden's creative use of  its Twitter account.
"The curators of Sweden are different every week and tweet on behalf of the country. Dr. Cabrera thought it would be really cool if Mason did something similar," said Tara Laskowski, Mason's social media coordinator and Office of Media and Public Relations senior manager.
Following this model, Mason gives a new person access to the Twitter account @GeorgeMasonU each week.
"This project reflects the diversity of the university, but it also compliments the social nature of our new president. Dr. Angel Cabrera is an avid Twitter user, and because of that, the Mason community has gotten to know him and his personality in a very unique way. We hope the same thing will happen with our guests," Laskowski said.
The project also aims to reflect the diversity prevalent throughout Mason, as well as the many voices of various faculty and students.
To begin the project, the creators, including Cabrera, Laskowski and others from the Office of Media and Public Relations, selected a few people who they believed had the potential to successfully kick off the project. The first user was a Mason freshman, Sarah Gabrial Smith, who Laskowski found through Smith's interaction with @GeorgeMasonU on Twitter prior to the project. The second user was assistant English professor and marketing director for the Fall for the Book Festival, Art Taylor.
Future tweeters can be nominated through a form found at socialmedia.gmu.edu. "All of our curators will be established Twitter users with strong ties to the university—current students, faculty, staff members and even alumni," Laskowski said.
Taylor works closely with Mason's Media Relations staff each year on the Fall for the Book Festival, so when they began to discuss the Mason Nation Project, he was intrigued.
"Given that I'm also a professor here and an alumnus, I guess they thought I could offer several different perspectives for Twitter followers here," he said.
Prior to becoming a curator for the project, Taylor was already greatly invested in social media through Facebook, his own Twitter page and his personal literary blog.
Taylor believes this project opens doors for students and staff to be more connected to the university.
"This project offers some fresh, on-the-ground perspectives that you won't get from a press release. And while I know that no single student, faculty member or alumna/alumnus can really capture the full Mason experience, I hope that the accumulation of different views will add up to a more comprehensive picture of life on campus and in the larger Mason community, and in the process, bring that community together," Taylor said.
From the standpoint of a professor, Taylor does not yet know how this project will play into the academics of the university. However, in time it may open the eyes of students and faculty to new forms of communication and teaching.
"I'm not sure yet how this might build relationships directly with students in my classes this semester. Maybe there's a humanizing aspect of the whole project: seeing each other not as students and professors but as people with a real life beyond the classroom," Taylor said.
Thus far, the project does not have an ending in sight.
"The project is ongoing right now and we hope to continue to get nominations for people who would be great for this project," Laskowski said. For now, the Office of Media and Public Relations project will be continuously taking nominations and anyone is encouraged to offer nominees.