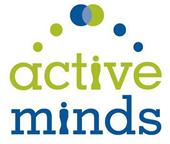 The Mason chapter of a national organization called Active Minds will be hosting a fundraiser on Oct. 22 from 6-10 at Josie's at University Mall to support their efforts against reducing the stigma against students suffering from mental illnesses.
Active Minds is a national organization dedicated to helping students become emotionally healthy before they reach the point of crisis. According to their website, nationwide 1,100 college students commit suicide each year. This makes it one of the leading causes of death on college campuses, second only to alcohol. Their website also states that 44 percent of college students report feeling so depressed in the past year that it was impossible to function, and 2/3 of students who need help do not receive it.
According to the National Institute of Mental Health, approximately one in four American adults per year suffer from a diagnosable mental illness. Major Depressive Disorder is the leading cause of disability in the US for ages 15-44, and more than 90 percent of those who commit suicide have a diagnosable mental disorder.
This year, the Mason chapter of Active Minds passed out glowsticks on campus to shed light on mental illness. In November they will be hosting a campus-wide event called PostSecretU, where students will be invited to write their personal secrets and inner struggles. According to their Facebook page, "Active Minds at GMU intends to break the silence surrounding our inner struggles through PostSecretU and wants to let everyone on campus know that their thoughts and feelings matter– and we are ready to listen."
Active Minds reports that students who need help go untreated because of stigma, or the negative attitudes and ideas surrounding mental health. It is what motivates the general public to fear and avoid those who are suffering from a mental illness. According to the Active Minds stigma is widespread in the United States and other western organizations. Stigma leads others to avoid living, socializing, or working with, renting to, or employing people with mental disorders.
It is important to note that Active Minds is not therapy, nor is it peer support. While it can provide resources for students to reach out to, Active Minds is simply dedicated to reducing stigma, which makes it possible for students to feel comfortable asking for help.
If you would like to get involved with Active Minds on campus, you can contact activemindsgmu@gmail.com. They meet on alternating Tuesdays and Wednesdays, and are also available on Facebook – just search "Active Minds: GMU Chapter." Reducing the stigma associated with mental health is something that's important for everyone. You never know who in your life could be suffering.